saturday morning cartoons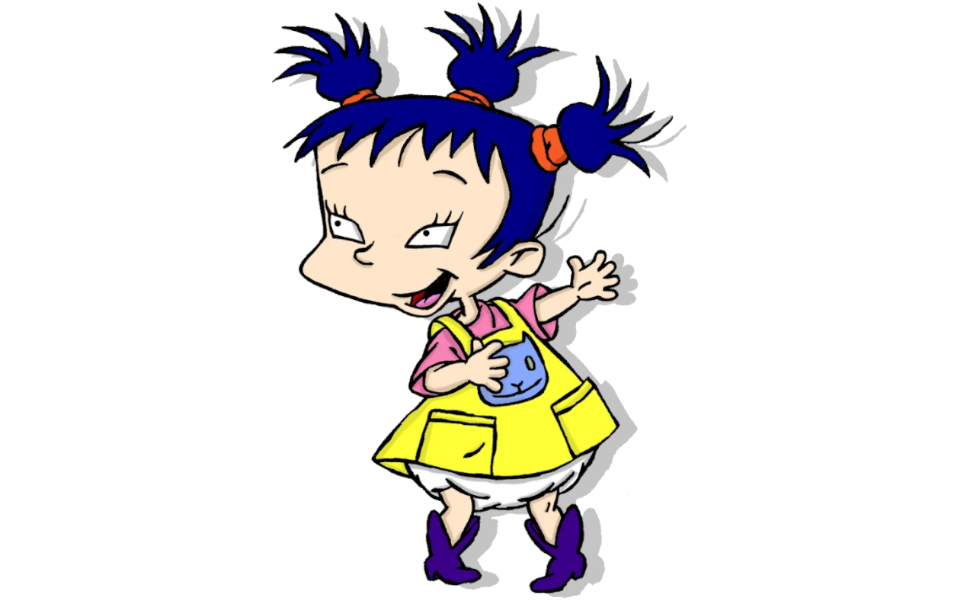 Kimi Watanabe-Finster (voiced by Dionne Quan) is the step-sister of Chuckie Finster from the Nickelodeon show Rugrats.  Originally introduced in the movie Rugrats in Paris, Kimi quickly becomes a member of the crew and joins in on their adventures.  Kimi is very brave, often encouraging her step-brother to take bigger risks and step out of his comfort zone.  Kimi wears a pink shirt, purple cowboy boots, and a yellow bib dress with a purple cat on it.  If you want to add a cat to your own dress, you can use a purple sticker or decal, or if you want to get really crafty, you could always paint one on by hand.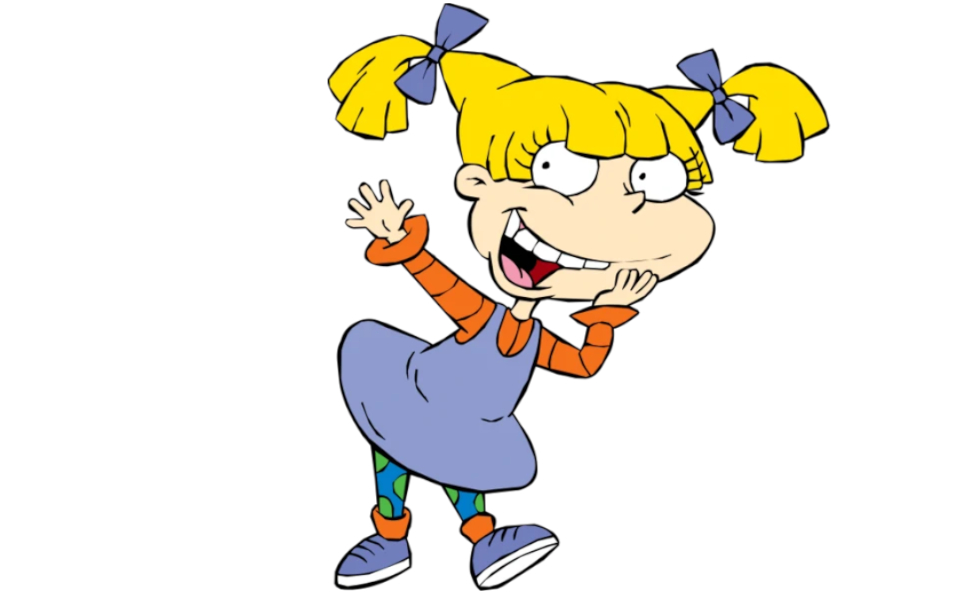 Angelica Pickles (voiced by Cheryl Chase) is the bossy older cousin of Tommy and Dil Pickles on the Nickelodeon show Rugrats.  Angelica is a spoiled child who rarely doesn't get what she wants, which leads to her butting heads with her cousins and their friends often.  Even Susie Carmichael, who is normally an ally of Angelica, sometimes has to point out when she takes it too far.  Angelica has blonde hair she styles in pigtails and she wears a purple dress layered over an orange shirt and blue tights.