Search Results for the princess and the frog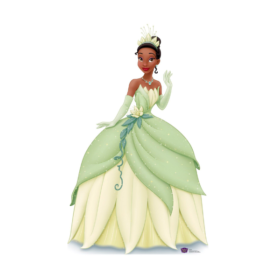 …ana (Anika Noni Rose) is the protagonist of the Disney animated movie, The Princess and the Frog. She works as a waitress with big dreams of opening her own restaurant to serve her homemade beignets and gumbo. She meets Prince Naveen as a frog, and when she kisses him, she turns into a frog as well! Together they journey off to find a solution while falling in love along the way. After outsmarting Dr. Facilier, they marry and become human again, f…

…Arguably the most hardworking and ambitious of all of Disney's princesses, Tiana (Anika Noni Rose) is the protagonist of The Princess and The Frog. She is a cook and waitress living in Jazz Age New Orleans, with the dream of opening her own restaurant. After a series of misadventures involving voodoo, bayou creatures, and a Maldonian prince, she eventually accomplishes her goal….

…n his looks and charm, but he is spoiled and lazy. As a result of his antics, his parents cut him off, and he finds himself down on his luck. Therefore in visiting New Orleans, he hopes to marry a wealthy girl. After taking the deal from Dr. Facilier, Naveen gets turned into a frog, and only a kiss from a princess can break the spell. Tiana tries to kiss him but gets turned into a frog herself. At first, his immaturity turns her off, but he learns…

…In The Princess and the Frog, Doctor Facilier (voiced by Keith David), also known as the Shadow Man, is an evil boktor or witch doctor and voodoo shop owner who plots to rule New Orleans with the help of black magic. It is he who transforms Prince Naveen into a frog and who Princess Tiana must track down to rescue the prince….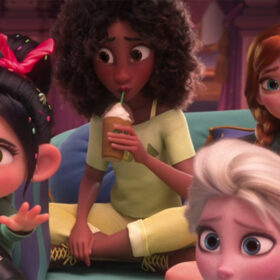 …In Wreck It Ralph 2: Ralph Breaks The Internet, Vanellope Von Schweetz encounters her fellow Disney princesses. Princess Tiana (voiced by Anika Noni Rose) wears pajamas for the slumber party featuring a light green and yellow ensemble. The shirt references her hometown of New Orleans. A Starbucks drink makes for the perfect prop! You can the guide for her waitress outfit here….

…king together as family. Princess Tiana from Disney's The Princess and the Frog While some princesses wait for a prince to save them, Princess Tiana works hard to succeed on her own. Ever since childhood, Tiana commits achieving her dream of opening up her own restaurant. She embraces positive family values, learning from her father that sharing food with others spreads joy. She believes the only way to get what you want in this world is through d…

…he king of Far Far Away and the father of Princess Fiona. Inspired by "The Princess and the Frog," Harold was born a frog, and a kiss from Queen Lillian turned him human. In the second movie, it's clear the king doesn't like Shrek, prompting a fight at the dinner table. He conspires to kill Shrek with the Fairy Godmother because she wants her son, Prince Charming, to marry Fiona. When he sees his daughter's unhappiness, the king feels guilty, and…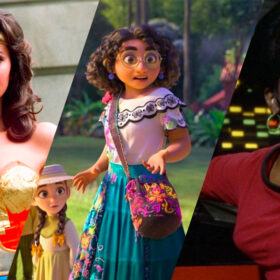 …oves. Her unwillingness to back down is why she always remains victorious. Princess Leia Princess Leia Organa isn't your average princess. Across the Star Wars films, she becomes a revolutionary a Jedi Knight, and a general of the New Jedi Order. Her leadership during the Galactic Civil War champions that she is one of the galaxy's greatest heroes. Leia was never afraid to assert herself — even in the face of Darth Vader — showing young girls that…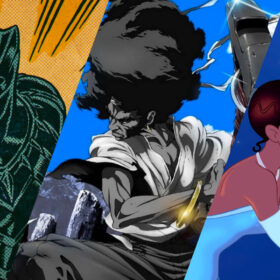 …the force. First Black Disney Princess: Tiana In 2009, Disney released The Princess and the Frog, introducing Tiana as its protagonist. Voiced by Anika Noni Rose, Tiana made history as the first African American princess, and opened the door for future female protagonists of color, such as Moana, Raya, and Mirabel. Directed by Ron Clements and John Musker, the story takes place in the 1920s in New Orleans. Tiana works as a waitress, with big dream…

…It's a me, Mario! Mario is a plump, Italian plumber who's quest is to save Princess Peach from Bowser. Along the way he's collected several powers such as throwing fire and ice balls, flying, and becoming invincible. He's also collected a number of fashionable outfits including a frog suit, a tanooki suit, and a penguin suit….