Liberty Belle and Zoya the Destroya in GLOW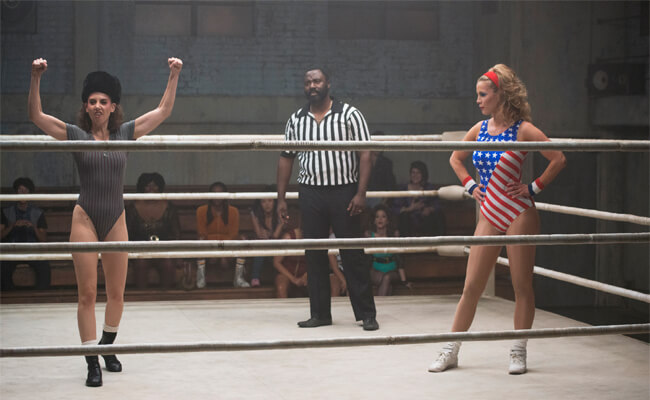 Best friends Ruth Wilder (Alison Brie) AKA Zoya the Destroya and Debbie Eagan (Betty Gilpin) AKA Liberty Belle are at the heart of Netflix's GLOW series. Their relationship is strained when Ruth has an affair with Debbie's husband, an event that leads to hostility in the ring. The characters of the show are based on original characters from the 80's.
There are no comments yet, add one below.