Search Results for Star Trek

…er. The rakish Riker proceeds to tour the galaxy, saving lives and sweeping women off their feet – with the occasional trombone solo. As a Starfleet officer, he wears the Command Red uniform….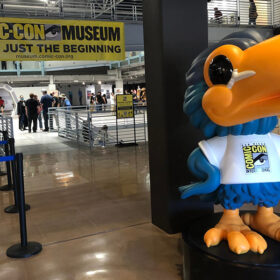 …l, and indeed the whole museum, is a wing for Gene Roddenberry, creator of Star Trek and sci-fi visionary. This exhibit showcases many of artifacts from Star Trek, from the original CBS pitch, to costumes, to the captain's chair. Visitors will come away with an understanding of the impact Roddenberry has made on science-fiction and the world at large. Here we see the salt-craving creature from "The Man Trap" and a Gorn from "Arena", both episodes…

…In The Orville, Ed Mercer (Seth MacFarlane) is the captain of the USS Orville, an exploratory space vessel of the Planetary Union. His career was on the fast track until it was derailed when he caught his wife Kelly in bed with an alien….

…on't worry, all the meat used is found at a grocery store!), Harry Potter, Star Trek, Doctor Who, and Game of Thrones. These are, however a small sampling of themed cookbooks available online and from used book sellers. If you don't want to mock up an entire menu, however, you can always go with finger food! Star Trek used nonpareil mints as food in several episodes while these seaweed wrapped crackers made in appearance in Star Trek: The Search f…

…e Starship Enterprise (and in our opinion, one of the best crew members in Star Trek history). Uhura prefers a peaceful, rational approach and is always willing to help. Her intelligence is unmatched: she manages to rewire her communications in times of crisis, and after her memory is wiped, she re-learns everything — even her fluency in Swahili! Both her intellect and loyalty result in a deserving promotion to lieutenant commander. Her black iden…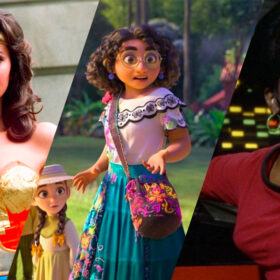 …nsgender Amazon. Lieutenant Nyota Uhura Nyota Uhura is a character in Star Trek: The Original Series, portrayed by Nichelle Nichols. Aboard the Starship Enterprise, she is the translator and communications crew officer, who goes on to become a lieutenant commander. She is a prominent member of the starfleet, and someone that Captain Kirk depends on to keep the ship running. With her bravery and rationality, the crew would be lost without her — lit…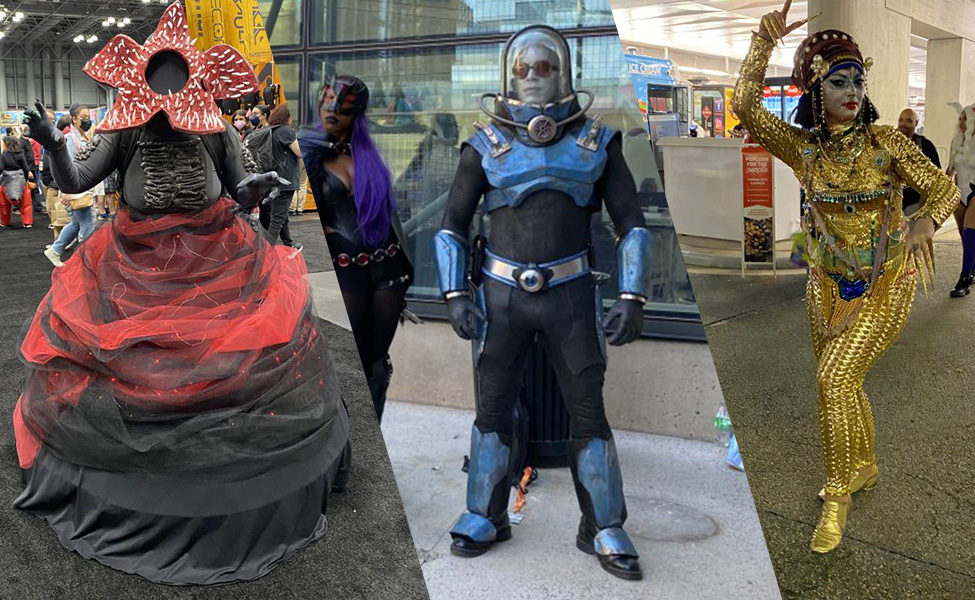 …ptain Kirk cosplayer made a skirt full of Tribbles to replicate the iconic Star Trek scene. Summon the suit! Moon Knight reigned at NYCC, as seen with these Khonshu and Mr. Knight cosplays. This clever cosplayer dressed as the figure in the virtual Queue line. How many hours until we can reserve our panels, again? No convention is complete without a Deadpool. This cosplayer looks spot on! This Raya cosplayer looks determined to find the last drago…

…u could have easily rented at a Blockbuster in 1989. How did Garrett Wang (Star Trek: Voyager) and Patrick Tanaka (WWF/WCW) get involved in the project? Mike (Exec. Producer, Writer): Met Garrett at a local con (perfect) and he was game. Met Pat through a friend at a pro wrestling show and he was game. Pretty simple. What was the creative process for coming up with the characters? Mike (Exec. Producer, Writer): A little bit of 420 from time to tim…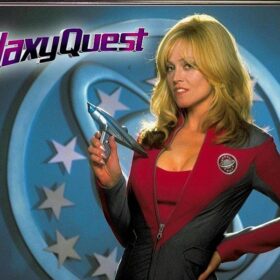 …o every communications officer in Star Trek. Woefully under-appreciated despite a talent for alien languages, communications officers are usually accused of just "repeating the computer". And DeMarco is sick of it! You might not be headed for a starship, but you can still get DeMarco's look. Start with a blonde wig, a red tank top, and grey boots. Snag a grey flight suit and some red paint for the details of a Galaxy quest suit. Add on a Galaxy Qu…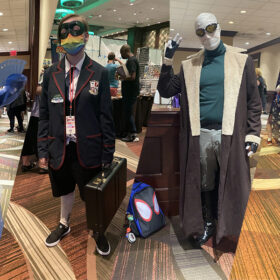 …st popular fandoms for cosplay were Our Flag Means Death, Stranger Things, Star Trek, and various animes. While vaccinations and masks were required, please note that some cosplayers took off their masks for photographs. Here are our some of our favorite cosplays from the convention. If you see yourself or someone you know, contact us! This cosplay of Avatar Kyoshi's ghost from Avatar: The Last Airbender is hauntingly beautiful. I was one of the h…