Search Results for Mario

…Fred Savage as Corey Woods co-stars with Rilo Kiley in The Wizard, a 100-minute Nintendo commercial for Super Mario Bros 3 and the Power Glove. I love this outfit. It's so bad….

…7 Grand Dad is an infamous bootleg NES game based on a pirated version of The Flintstones: The Rescue of Dino and Hoppy, marketed in Russia as Super Mario 7. Due to the absurd nature of the game, it became a running joke on Vinesauce Joel streams, and later SilvaGunner videos….

…e for the classic. Link has become popular while characters like Sonic and Mario are creeping their way to the foreground again. If this trend holds true outside of video games (and it seems to be) franchises like Xena, Star Trek, and other old school favorites might be seeing a resurgence in cosplay popularity. There might not be a whole lot of conventions on the calendar right now and for good reason. But there's no telling what next year will b…

…oment this year, a morph of Bowser combined with Princess Peach from Super Mario Bros. But what was thought to be a fleeting viral moment surprised many with Bowsette's longevity and ongoing inspiration for fan content. See Bowsette costume guide 7. Spider-Gwen Spider-Gwen made her comic-book debut in 2015, but it wasn't until she was featured in the movie Spider-Man: Into the Spider-Verse that she blew up. In this alternate version, it's Gwen Sta…

…ts. With art that's inspired by popular video games like Fallout and Super Mario Bros. and TV shows like Adventure Time, you're sure to find one that your cosplayer will love. Ice Mold After a long day of working on their costumes, cosplayers can kick back with a drink chilled by ice molded into popular characters like R2D2, Iron Man, or Optimus Prime. Coasters These laser etched coasters are a great complimentary gift to give along with the ice m…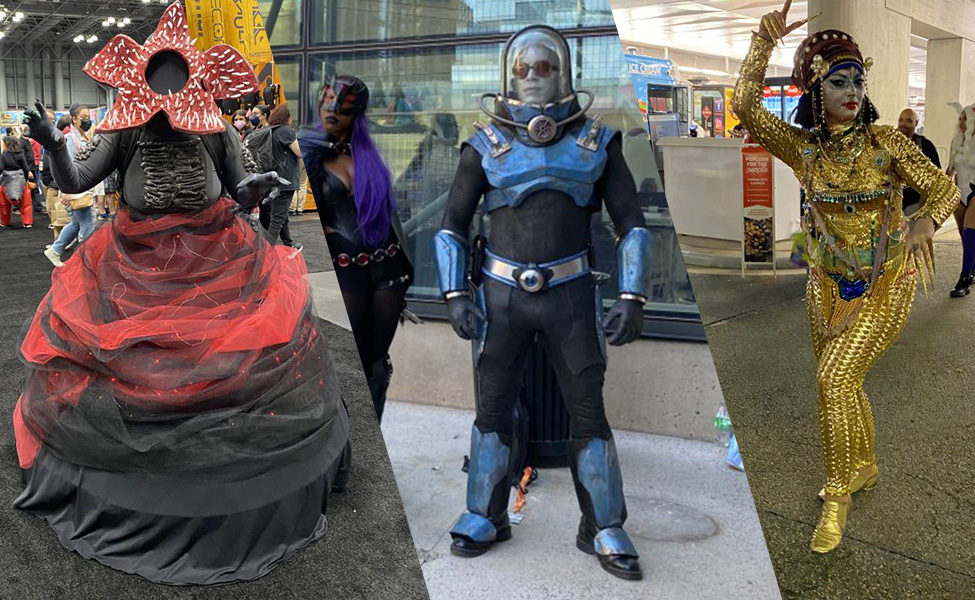 …fingers. Check out these Princess Peach and Bowser cosplays. The new Super Mario Bros. movie trailer premiered on Thursday of New York Comic Con, with a surprise appearance from Jack Black. This Jibaro cosplay from the latest season of Love, Death, and Robots is stunning! A cosplayer offers a traditional Japanese stylization of No-Face from Spirited Away, complete with soot sprites on the kimono's train. Behold this family cosplay as characters fr…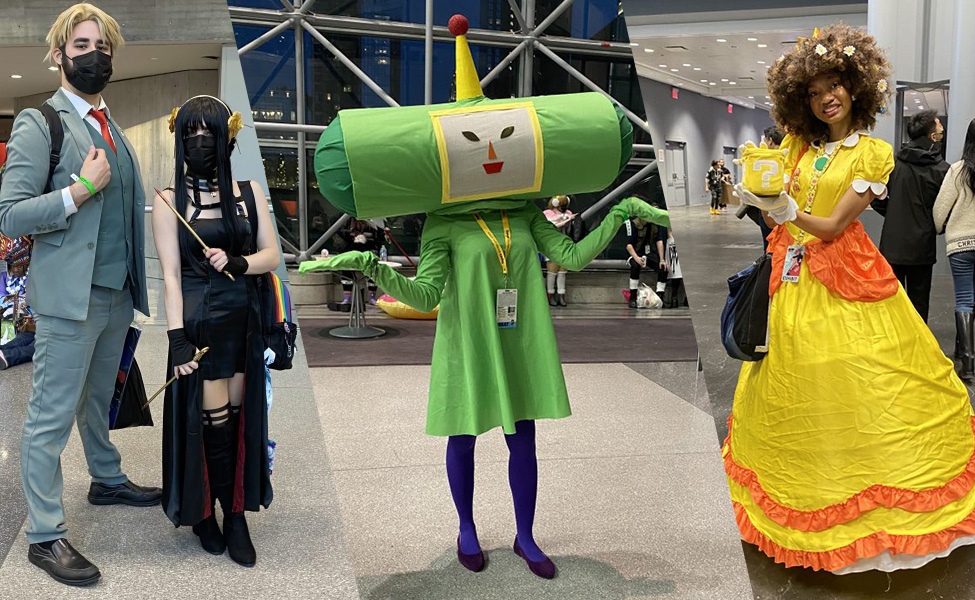 …th Stranding is dedication. A lovely Princess Daisy cosplay from the Super Mario video games. A Cloud from Final Fantasy cosplayer with his very own Buster Sword! A cosplay of Cabbage Man from Avatar: The Last Airbender. Fortunately, no one crashed into his cart at the con. This group cosplay gave us nostalgia for the animated Winx Club, featuring Flora, Bloom, Stella, and Aisha. Another example of J-Fashion, as illustrated with this beautiful, al…